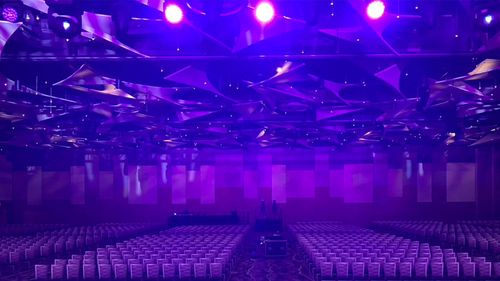 Services
Web Streaming

AVDoesIT provides the tools, team and experience to make every meeting a great one. When you are ready to modernize your meeting solution look no further. Whether you are live streaming to multiple platforms, launching prerecorded videos or seeking custom hybrid options our team is ready to deliver flawless events across all platforms. We offer custom website solutions and content hosting.

Meet Securely. Have your meeting hosted on our servers with point to point encryption.
Unparalleled Usability. We make it easy to start, join and collaborate across any device.
HD video and audio. Bring HD video and audio to any size audience.

Video Production

When you need video support for a live event we have you covered. Wide and multiscreen formats driven by today's flagship video switchers are the backbone of AVDoesIT. Let us help you find a solution that best meets your needs. We can help bring your vision from concept to implementation.

Content Creation. Logos, motion graphics, videos and more - our team can do it all.
Scalability. UHD LED walls, multi and single screen environments scaled for your needs
Post Production. Custom branding, and editing delivered promptly.

Event Management

Live or virtual, your event needs management. Our experience will provide the assets and insight to ensure a flawless execution. We bring countless hours of production work to the table. Couple that with a thirst for the latest technologies and software solutions, and you get a think tank of industry leaders at your service.

Technical Direction. Leading the team wherever they are.
Speaker Ready Management. Assisting your team and presenters to be their best.
Consulting. Let us help you design and deploy your event on budget and on time.
About
For over 20 years the team at AVDoesIT has been involved in the event industry from concept through implementation. Our team of professional designers, technicians, and project managers bring unique perspective, skills and talent to ensure timely and seamless execution of your vision. Together we pull from experience in recording and television studios, video production houses, web design, live streaming, asset management, photography, theater and live events. Headquartered in Miami, Florida we travel the world in support of our clients and events. When it is time to elevate your production, AVDoesIT.
Contact Us.
It all starts here.